Mortgage Calculator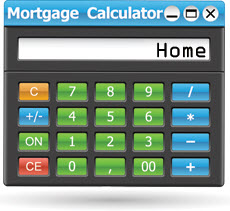 Current Mortgage Rates
More Financial Calculators
Before Refinancing...
Read this illuminating WSJ article: 'Many popular Web resources, in fact, are financed by lenders, mortgage brokers or "lead generators" that connect borrowers with banks. At times, their advice can be downright harmful.'
Before Buying...
Patrick.net: "it's a terrible time to buy when interest rates are low ... house prices will fall as interest rates rise, because a fixed monthly payment covers a smaller mortgage at a higher interest rate. Since interest rates have nowhere to go but up, prices have nowhere to go but down."
Mortgage News Resources